In 2019, Safe Homes was able to provide gifts for 400 children from 172 individual families.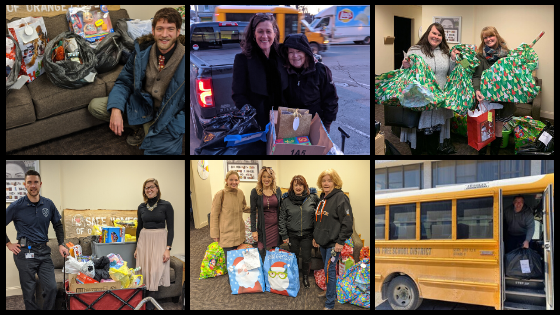 400 is an incredible number, and we owe that success to you: our community.
Throughout the year, we depend on the support of our friends and neighbors to help us provide services to individuals and families in Orange and Sullivan Counties affected and displaced by domestic violence. During the holiday season, we find added reason to work closely with our community to bring the holiday spirit to those who need to know they are not alone. We invite you to participate in the season of giving with Fearless! through our Holiday Adopt-a-Family Program.
Helping one family at a time, in our own neighborhood: it's how we make a difference and initiate change.
Thank you for your interest in adopting one of our families this holiday season. Please fill out the form below and we will reach out to you soon with more information.
Due to the size of the program, you must schedule an appointment before dropping off your gifts at our Newburgh office. For Sullivan County drop-offs, please contact our Business Office at 845-562-5365 Option 5. The deadline for drop-off is Tuesday, December 15th, 2020. Please don't hesitate to contact us directly with any questions!