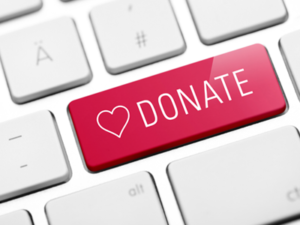 Donate online today to show your support by completing the form below. 
Donate by mail by sending your check to:
Safe Homes of Orange County
P.O. Box 649
Newburgh, NY 12551
Did you know on average a person spends $3.24 (including 20% tip) for a cup of coffee per day in the US? For survivors, the small cost of that coffee makes a big difference. If you dedicated just one of cup of coffee per week to Safe Homes as a recurring donation for a full year, your annual donation would be close to $170.00. For many of us, the idea of parting with that amount at once may seem like a lot, but setting up a recurring donation could make this manageable. And here's the impact – as a result of your $170.00 donation, you would approximately cover the cost associated with providing a survivor with emergency shelter, crisis intervention, and advocacy services for one day. One day of safety can change lives. 
Making a recurring donation is easy! Simply check the box below "Make this a monthly payment?" when making your donation and opt to give the same amount on a monthly recurring basis. Your recurring donation will support our mission to provide comprehensive support, services and emergency shelter to adult and child survivors of domestic violence, teen dating violence, and human trafficking.