Tap Takeover at Newburgh Brewing Company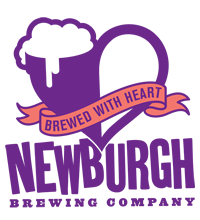 Join Safe Homes of Orange County Board of Directors and Staff as we take over the taps on Sunday, June 3rd! 100% of cash tip proceeds will directly benefit Safe Homes and our mission to work toward the elimination of intimate partner violence, teen dating violence, and human trafficking by providing comprehensive support services to victims and their children, and by increasing public awareness about these issues.
Our Community Educator will be on hand to provide more information about the work we do. Our popular activist T-shirts and hoodies will be available for purchase and to win via raffle.
In addition to award-winning beer, Newburgh Brewing Company features a full menu of delicious food, a wide array of family-friendly games, and a stunning view of the Hudson River and Hudson Highlands.
Bring CASH for tips and the T-shirt raffle and we hope to see you there!