Film Screening: Private Violence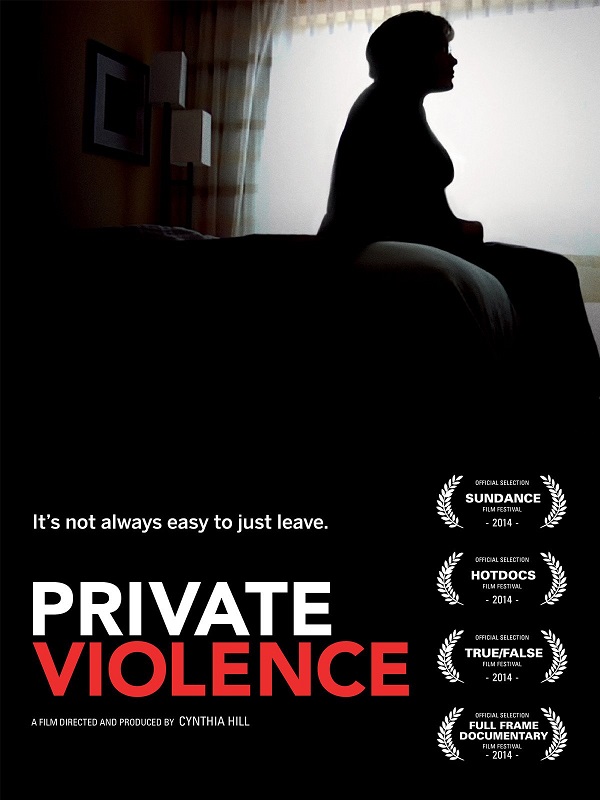 Online ticket reservations are now closed. Please contact Kristen Pratt regarding ticket availability.
October is Domestic Violence Awareness Month. In partnership with the Downing Film Center and Women Make Movies, join Safe Homes for a screening of the award-winning feature-length documentary film, "Private Violence." A discussion with local leaders and experts in the work will immediately follow.
ABOUT THE FILM
"Private Violence" explores a simple but deeply disturbing fact of American life: the most dangerous place for a woman in America is in her own home. Through the eyes of two survivors - Deanna Walters, a mother who seeks justice for the crimes committed against her at the hands of her estranged husband, and Kit Gruelle, an advocate who seeks justice for all women - we bear witness to the complicated and complex realities of intimate partner violence. "Private Violence" begins to shape powerful, new questions that hold the potential to change our society: Why does he abuse? Why do we turn away? How do we begin to build a future without domestic violence?
DOWNING FILM CENTER
The Downing Film Center is 501(c)(3) member-supported nonprofit arts organization dedicated to presenting quality films, not always available locally, and providing cinematic programming from around the world in collaboration with and for the benefit of the Hudson Valley's diverse communities. The Downing is a free-speech theater that neither censors nor endorses.
Doors open at 6:45pm. Film begins at 7:00pm, with discussion to follow.
The Downing is a unique and intimate 55-seat theater. Please reserve your tickets in advance, as capacity is limited ($5 suggested donation). Refreshments will be available for purchase.
Proceeds from this event to benefit Safe Homes of Orange County and the Downing Film Center. For accommodations, please contact Kristen Pratt, Events & Community Engagement Director, at least one week prior to the event.