2018 Annual "Celebration of Hope" Gala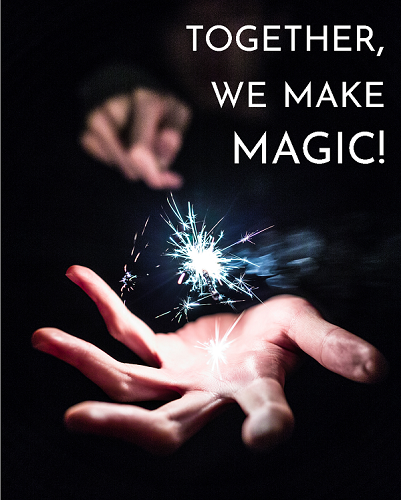 Kindly RSVP by Friday, October 26th.
This year, we are proud to honor five dedicated partners who work alongside us - making magic happen - every single day:
The Hope Award
~*~ Joan Cusack-McGuirk, President & CEO of St. Luke's Cornwall Hospital
Family Justice Center Award
~*~ Child Welfare of the Orange County Department of Social Services
~*~ City of Newburgh Police Department
The Mildred Warren Good-Neighbor Award
~*~ Monroe-Woodbury Rotary Club
The Jane Chertock Legacy Award
~*~ Amy Stillwaggon of Newburgh Envelope Corp.
Join us for an elegant and fun evening in support of Safe Homes!
6:00pm Cocktail Hour
7:00pm Dinner and dancing
Featuring a Silent Auction & Super Raffle

The 2018 Celebration of Hope will feature special guests the Beacon Rising Women's Choir, close up magic by illusionist Jace, the Walkill Valley High School String Quartet, and tarot readings by Zhenya Amditis. Photography will be provided by Meghan Spiro and JacPfef. Sweet treats will be provided by The Purple Spoon. Floral design will be provided by Déjà vu Events.
Enter to win! Raffle tickets now on sale: $10 each, or 6 for $50.
The 2018 Celebration of Hope is Sponsored by:
• Apple2Orange Realty
• Bruyn Designed
• Deja Vu Events
• Fox Radio / Sunrise Broadcasting
• Home Inspections: For a Cause
• Hudson Valley Federal Credit Union
• Legal Services of the Hudson Valley
• M&T Bank
• Mediacom
• Mid Hudson Valley Federal Credit Union
• Newburgh Envelope Corp.
• Orange Regional Medical Center
• Orange & Rockland Utilities
• Police Chiefs' Association of Orange County
• St. Luke's Cornwall Hospital
• Sterling National Bank
• Ulster Savings Bank