7th Annual "Love Shouldn't Hurt" Youth Summit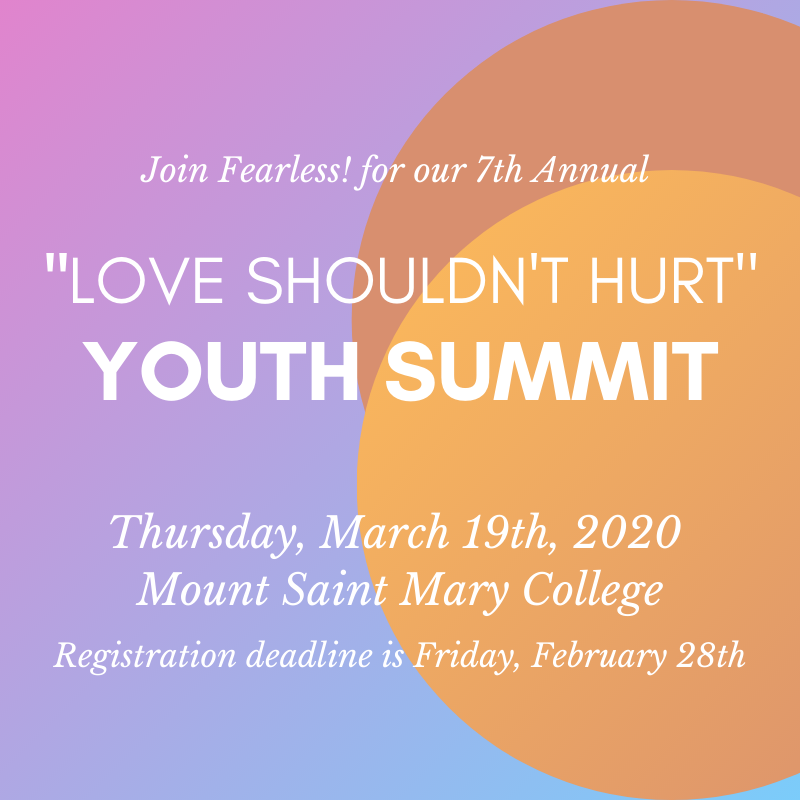 High schools are encouraged to bring up to 20 students and 2 adult chaperones to Love Shouldn't Hurt, a free, day-long transformative experience designed for youth and adult ally participants to gain knowledge and skills to ending intimate partner violence in our communities.
The deadline for registration is Friday, February 28th. Registration is on a first-come, first-serve basis. Lunch will be provided.
For more information on how to get your students involved, please feel free to contact education manager Zoe Mahan at zmahan@fearlesshv.org or (845) 562-5365 ext. 131